We are a group of CELTA-qualified teachers with over fifteen years' collective experience. Our teachers have not only all taught English language classes in London for a number of years but across the world. In Italy, France, Spain and Kazakhstan to name but a few.
As a company we started in 2007. A lot of things have changed over this period. Starting with a kid's camp in southern Italy and after that, working throughout London and online  – we have kept busy!
However, our outlook has always stayed the same. Learning English with us has never been so simple!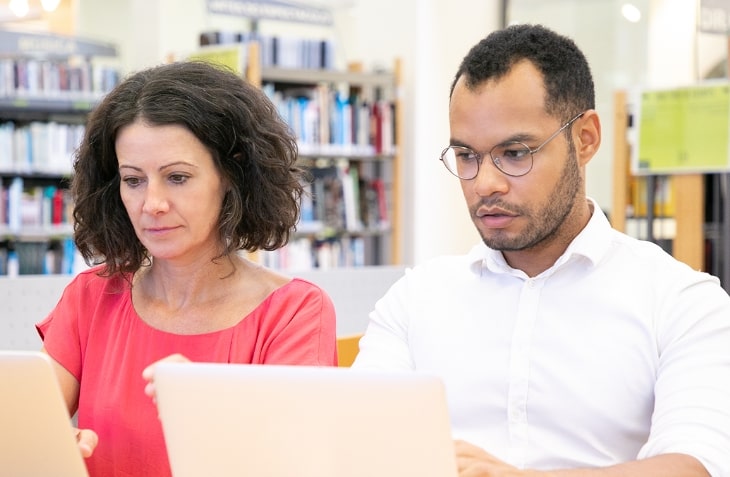 Jon Edwards
Head of School and Teacher
Having first started out as a teacher in Italy in 2005 Jon has been teaching now for over 15 years. He spent the summers of 2005 and 2006 teaching children in English camps mostly in northern Italy. He taught adults in Treviso, just north of Venice and in Bologna. He also spent a few months teaching in Paris with LetThemTalk. Since 2011 he has been based in London teaching people from all over the world. He has covered a range of topics in his time and particularly likes teaching Business English and preparing students for the Cambridge exams. His hobbies are reading, travelling and playing sport. He is a keen runner and regularly plays tag rugby. He would describe his teaching style as friendly and approachable. He likes to be supportive and to encourage people to reach their goals in the best possible way. Email me if you have any questions or would like to know something more about one of our courses.
Louise D'Arcy
Teacher
Hi! My name is Louise and I'm an English Language Teacher from London. I've been teaching English for around seven years and have taught extensively in the UK as well as abroad in countries such as Kazakhstan, Spain, Italy and Colombia. I love making lessons as interesting and fun as possible by using games and interactive activities and ensuring that students get lots and lots of speaking practice using both formal and informal language. I have experience of working with both children and adults and have taught all ages and abilities. I am friendly and approachable and am happy to tailor my lessons so that they suit the needs of each individual student. I enjoy nature, music and travelling in my spare time.
Jon and Louise are keen environmentalists and Monty makes a monthly donation to WWF and the Woodland Trust.
Jon also founded the community interest company Eco Around with a friend. The organisation supports Londoners in becoming 'greener' people through everyday habits.